New Patient
First Visit Information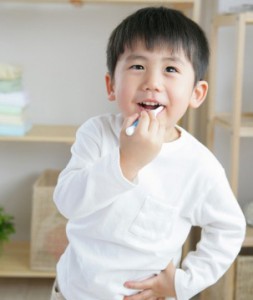 Children should visit a dentist by their first birthday. The American Academy of Pediatric Dentistry, The American Dental Association, and The American Academy of Pediatrics recommends visiting a pediatric dentist when your child's first tooth becomes visible, usually between 6 to 12 months of age. This visit establishes a dental home for your child. Just as you would visit your child's pediatrician to address concerns about a cold or flu, establishing a relationship with a pediatric dentist at an early age provides parents a place to address concerns about a child's oral health and development in a caring environment.
Every effort is made to provide a caring and sensitive environment so that your child has a successful dental visit. Prior to the appointment, parents can help prepare children by acting in a natural and relaxed manner when telling the child about the visit. Please let your child know that he/she will meet some new people who want to help him/her stay healthy. Always focus on the positive. Avoid using words such as "pain, needle, pull, or cry". We carefully try to use words that cause a less negative reaction from children. If you are unsure how to answer your child's question, please say that you do not know the answer and that your child should ask the dentist. We will be happy to answer any of your child's questions.
New patients please arrive 15 minutes early. You can save time by filling out the online form or downloading and filling out the forms ahead of time.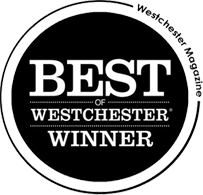 Voted Best Dentist by
Westchester Magazine